Product description
Introducing the Oversized Fuzzy Smile Sweater - a cozy and stylish sweater that brings a smile to your face and supports a great cause! With its cute smiley face, this sweater is sure to add some fun to your wardrobe.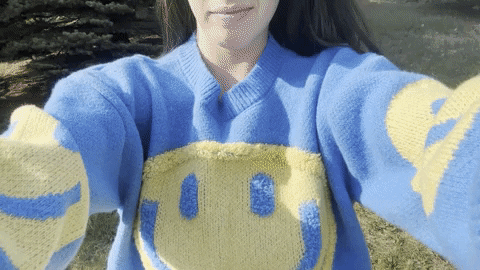 But it's not just about looks - 20% of all proceeds from the Oversized Fuzzy Smile Sweater go to charity, positively impacting the world. Specifically, we donate to The International Association for Suicide Prevention.
Made from high-quality materials, this crewneck is cute and super comfortable. Its soft and fuzzy texture will keep you warm and cozy, and its versatile design makes it easy to pair with any outfit.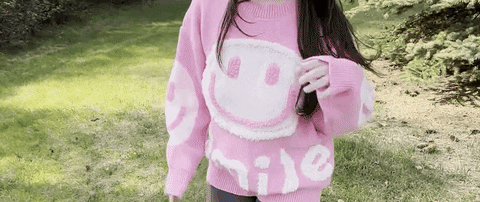 Why do you need the Oversized Fuzzy Smile Sweater? This sweater symbolizes kindness, love, and happiness. Standing true to its meaning, this sweater is meant to show off your true colors and make someone's day better.
Because everyone deserves a little extra happiness in their day, and this sweater delivers just that. Plus, with your purchase, you can feel good knowing that you're supporting a worthy cause.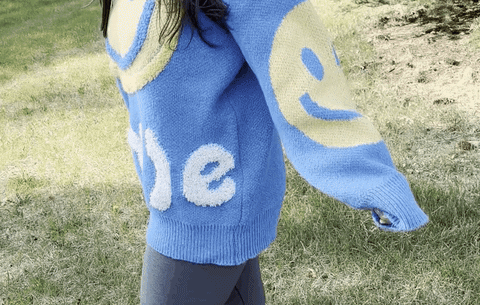 Get ready to look and feel great while making a difference with the Oversized Fuzzy Smile Sweater. Add some joy to your wardrobe, support a great cause, and stay cozy all day long!